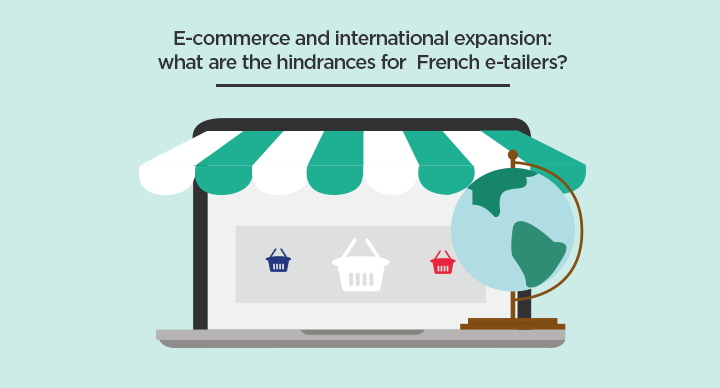 Today, HiPay analyzes the main obstacles for e-tailers when it comes to expand internationally, based on the key figures of the Top 100 study published by ecommercemag.fr. The question of international expansion may actually arise very quickly. If numerous French merchants chose to venture beyond our borders, 66% of the websites still only sell within the French territory. What is then refraining French e-merchants from expanding abroad?
International deployment: a process fraught with obstacles
Expanding abroad requires numerous investments from e-tailers. In France, a lot of them are still hesitant. Why? Cost and organizational issues are the main reasons. When asked about the main barrier for going abroad, 42% of e-merchants talk about competitive issues and shipping costs, 33% mention logistical issues and 26% indicate the cost of customer service and product returns.
But other factors also have to be considered, like marketing and cultural adaptation (online purchasing and paying habits). Therefore, a customized offer in each country is a hindrance for 39% of the sellers. Cultural and linguistic barriers (28%) as well as regulatory barriers have also been identified by 33% of e-tailers.
Expanding beyond French borders involves costs and requires an organizational structure not all merchants can afford.
Expanding abroad, but where?
European countries remain the favourite destination of French e-tailers because of their geographic proximity. What are the targeted countries? Spain (83%), Belgium (80%), Italy (70%), Germany (63%), the UK (53%) and Switzerland (47%).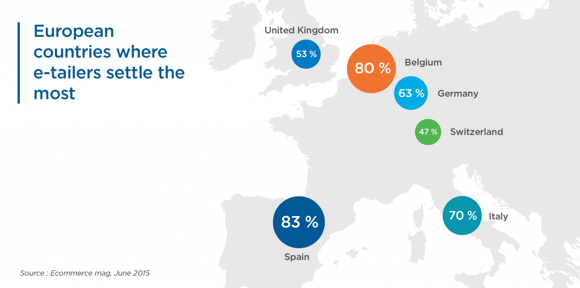 The European Union is examining the question
To foster exchanges within Europe, the EU is considering implementing initiatives to create a unique European digital market. Moreover, by 2016, Brussels is aiming to develop projects based on three axes:
To facilitate access to digital goods and services throughout Europe,

To promote an environment enabling the development of innovative digital services,

To maximize the growth potential of the digital economy.
These measures should therefore help our e-tailers to expand their business beyond French borders.