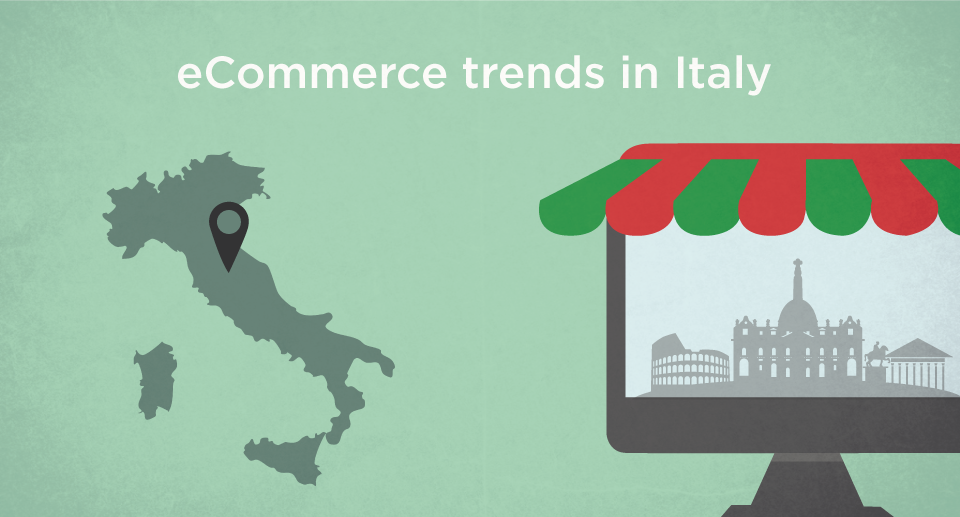 Now that the 2015 Netcomm Forum in Milan has closed its doors, it is time for HiPay to provide an update on the Italian eCommerce growing market.
Key figures are live: the Italian eCommerce reported a record turnover of 24.2 billion euros in 2014. However, as the Casaleggio Associati indicated, this 8% growth compared to 2013 needs to be put in perspective. First, when you compare it to the British eCommerce, which continues to keep the same level of growth with a market 8 times more important. We also need to compare this growth with the global eCommerce industry, which should increase by 21% or so until the end of the year to reach 1,600 billion euros.
What are the Italian purchasing habits?
Across all sectors in terms of turnover, leisure, tourism and insurance come first on the Italian eCommerce market. Yet, the clothing and fashion industry stays on top in terms of transactions.
Italians remain great supporters of the computer, the historical device of eCommerce. Indeed, 42% of e-shoppers only use their computer to make their online purchases because they find mobile and tablet screens too small and not comfortable enough.
The eCommerce market growth can also be explained by the Italians' online buying experience since 81% of them are satisfied, compared to only 61% for in-store purchases.
What are the upcoming trends of this market?
Marketplaces contributed to the Italian eCommerce development last year and will still drive growth in 2015. At the forefront of the news in the industry, these new selling and buying platforms are based on intermediation between sellers, buyers, investors and project leaders.
International development will also be part of Italian e-tailers' issues this year. Cross-border eCommerce started in 2014 and is now inescapable. Consumers expect an impeccable purchase flow from payment to delivery, regardless of the country they live in.
The last challenge for e-tailers in the coming months is to manage payments via subscription. This payment facility allows customers to pay for services and goods they regularly buy. Whereas it is usually used in Europe to pay for gas, electricity and water bills, Italian e-shoppers use this payment solution for food and cosmetics.
By paying attention to their consumers' needs and thanks to HiPay's payment experts, e-tailers will, without any doubt, increase their conversion rate, hence their turnover.