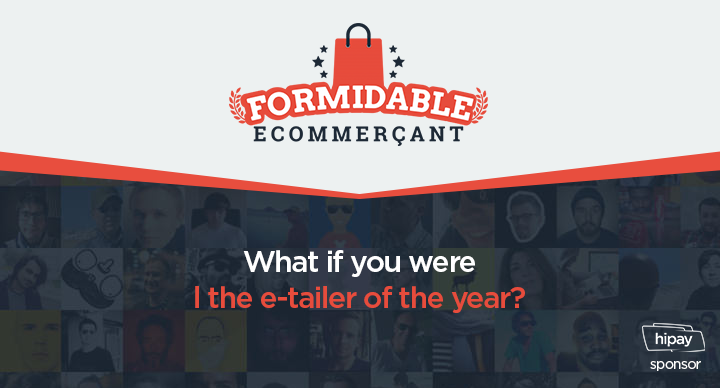 For the second consecutive year, HiPay is the official partner of "The greatest e-tailer" competition ("Le formidable e-commerçant" in French). Registrations for this competition are open until July 31st, 2015. The main goal is to gather 2,000 participants, French e-commerce beginners or experts, and to find who is the best e-tailer of 2015 (the creativity and the work of each contestant will be evaluated ). €100,000 will be shared among the winners.
For this second edition, the scale of the event goes beyond expectations and new partners have joined the adventure, like Primasee, Gautier Girard, Conseilsmarketing and Antidot. Thanks to the arrival of these new experts, €100,000 have been raised to contribute to the laureates' business development and to fulfill their goals.
WiziShop, the editor of merchant websites, organizes once again this competition. This year, Nosto, Packlink and Wish'nbox, joined the project as co-organizers.
The competition is divided in three phases and it is in October that the ten best e-tailers, the most acclaimed by Internet users, will be evaluated and will receive one of the following distinctions:
- Greatest e-tailer of the year ("Formidable e-commerçant de l'année"),
- Greatest hope for e-commerce ("Formidable espoir du e-commerce"),
- Greatest e-commerce project ("Formidable projet e-commerce").
Here are the main steps of the competition: registrations will close on July, Friday 31st, 2015 at 11:55 pm. The first selection of the 25 best candidates will take place between July 31st and August 20th. Then the public will vote for their favorite e-tailer between August 24th and September 30th. Finally, the jury will evaluate their ten favorite websites and give the distinctions for Greatest e-tailer of the year, Greatest hope for e-commerce and Greatest e-commerce project on October 1st. In addition to the numerous prizes given by WiziShop's partners, a maximum visibility is offered to the three winners of "The greatest e-tailer".
To register for this competition, there is only one way: send your application on the website. E-tailers should not miss this opportunity: everyone has a chance!