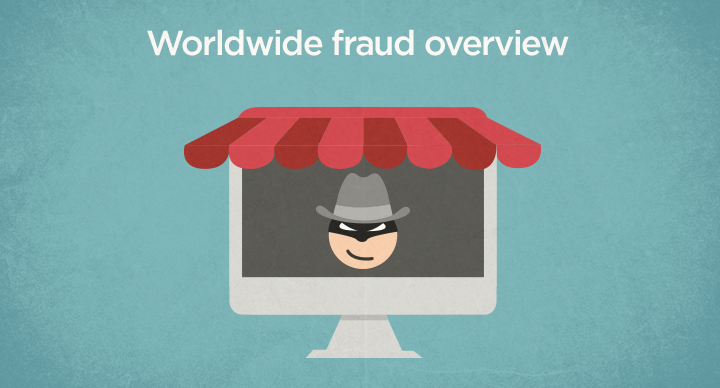 One week after the Merchant Risk Council's European Congress, HiPay gets back on the main topic of the event: online fraud.
Mobile devices: a new playground for fraudsters
The e-commerce sector is still growing in 2015 with sales estimated at 1.6 trillion dollars (+ 21% compared to 2014). However, the sales volume increase is not necessarily correlated with fraud increase. The online fraud rate even went from 0.60% to 0.53% between 2013 and 2014.
Still, these figures are not reassuring: despite an overall decrease, mobile devices are indeed fraudsters' new playing field where increasing fraud rates can be noticed. This means a new breach for e-tailers, who's online stores are more and more vulnerable.
The many faces of fraud
A study conducted by the MRC* shows that e-tailers are not all equal when it comes to fraud. Some sectors are more affected than others, like subscription services or the tourism industry, for example.
Fraud rate also varies according to countries. The most affected ones are the United States (0.72%), Belgium (0.71%) and France (0.65%). On the contrary, Spain has one of the lowest fraud rates (0.27%). These differences can be explained by the size of the market, legislative regulations, the lack of protection for e-tailers… Multiple causes which make it impossible to draw a typical global fraud profile.
Indeed, it will be easier for a big company to protect itself than for a small merchant. As the following figures show, an e-commerce website with a revenue inferior to 25 million dollars will have a 1.28% fraud rate versus 0.26% for revenues over 1 billion dollars. Small merchants will first focus on their priorities, i.e. developing their activity and generating traffic instead of setting up tools to fight against fraud.
Online fraud thus appears to be a multifaceted phenomenon which does not affect all businesses similarly. Thanks to its experts, HiPay will take a look at the solutions available to merchants against this plague in an coming article.
*MRC Global Fraud Survey 2015