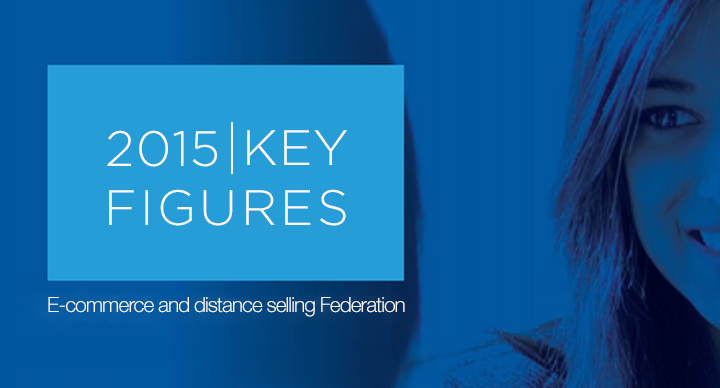 The FEVAD did a recap of e-commerce key figures in 2014 with an infographic. E-tailers, e-shoppers, evolution of m-commerce, buying behavior… Here is a panorama of online selling in France.
In 2014, e-commerce revenue reached 56.8 billion euros, which represents 700,000 million online transactions. Compared to 2013, this is an increase of 15%. Today, e-commerce is more and more important in retail trade (9%).
France counts 164,200 active merchant websites, an increase of 14% compared to 2013. 34.7 millions of French people buy online, which represents 79% of Internet users. In 2014, 62% of French people bought online.
Purchasing via a mobile is a growing trend : 6 millions of French people already made an order via their mobile. Among mobile Internet users, 10.7% already bought online. For those using a tablet, this figure reaches 23.5%. Aware of the importance of mobile purchase , French online selling actors are today 24% to have a mobile website or an application enabling them to get orders.
It is also important to know that the average transaction amount is about €81 and that e-shoppers realize on average 20 online transactions each year. The annual average cart is then about €1,625 per buyer. What do they buy online via a computer? Clothes (44%), travel/tourism products (36%), technological products/household appliances (35%), cultural products (32%) and cosmetics/health products (25%).
Through this survey, we also notice that purchases via marketplaces is a growing habit among French people as 32% of them have bought products on these platforms in the last six months. Today, 29% of online selling actors are using marketplaces. The business volume of marketplaces has known an increase of 53% and represents 8% of online sales.

If you want to take a look at the entire infographic, check the FEVAD website.