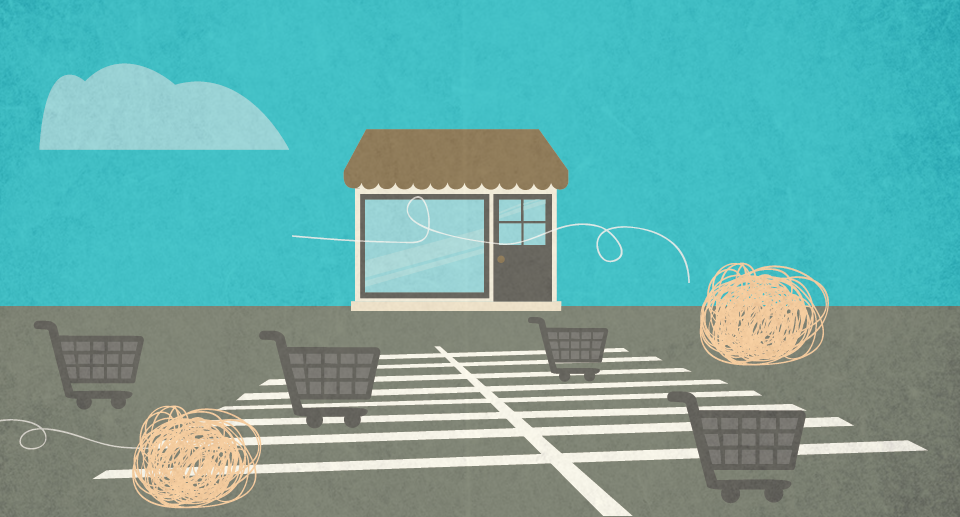 eCommerce is day after day more present in Europe: as a proof, for some product categories, it can exceed physical commerce. Why such a big success? Three main reasons prevail: competitive prices, the increase of the connected mobile devices penetration and the democratization of Internet.
Despite this successful growth, websites' conversion rates stay a little bit morose with only a 2.13% average conversion on the three devices (tablet, mobile & laptop). According to the FEVAD, 70% of visitors drop their cart while shopping and 15 to 30% of them definitely stop their order when it comes to pay.
However, cart abandonment often depends on the website's business sector. For example, websites from the tourism industry (tour operators, online travel agencies…) register a high cart abandonment rate, somewhere between 67 and 96%, while "drive" websites only have a rate under 30%.
What are the reasons for such high abandonment rates? Eight main reasons have been given by e-shoppers: lack of satisfying payment methods, too expensive delivery fees, additional costs when it comes to pay, missing delivery time, necessity to create an account, worries about personal data security, order process too long and lack of contact's information. So many reasons that influence customers' decision to purchase, or not!
At HiPay, we are working along with our clients in order to increase their conversion rates. To do so, we guide them in the implementation of the most used payment solutions and in the optimization of their payment page according to the device used.
"It is by working on all those parameters that e-tailers can reduce their cart abandonment and significantly increase their revenues", specifies Nabil Naimy, Director of Products and Strategy at HiPay.