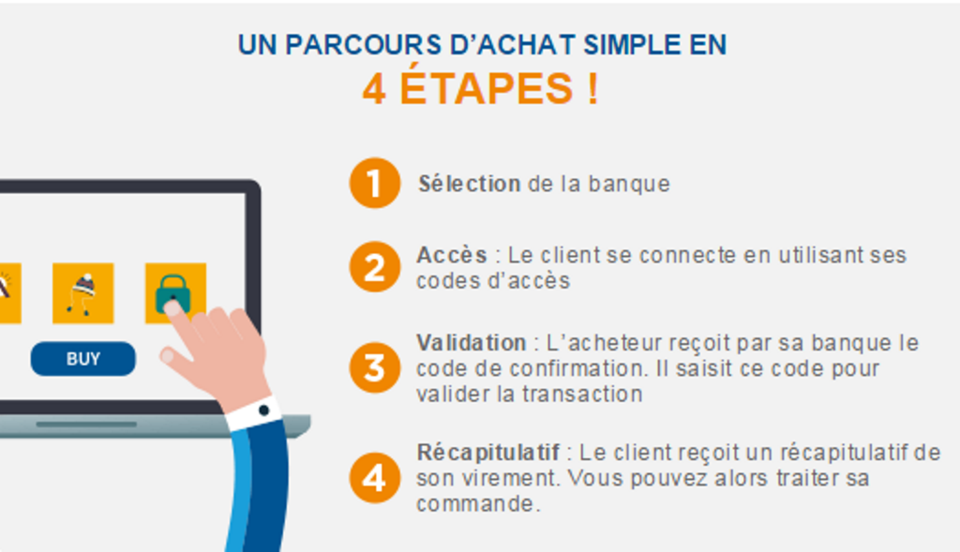 To increase your conversion rate, you must be aware of payment solutions in the country you want to expand your business to: Germany heading to discover the Sofort payment method
SOFORT is one of the most used payment solutions in Germany: clients can pay their online purchases without using their credit card, hence in a very secure way.
Sofort's main features
SOFORT is the leading online banking method system in Germany. In a few clicks, customers can pay for their purchases via an electronic bank transfer.
Really secure, this system allows webshop customers to pay with their familiar online banking details, which means maximum security thanks to confidential online banking login details and a confirmation code. Due to the real-time transaction confirmation received, online merchants can immediately dispatch the goods to your customers .
Sofort in figures
• Over 25,000 e-shops already offer this solution
• 99% of all German banks are affiliated with Sofort
• 3,000 transactions are processed each hour
• 44 Million potential client with a free and immediate access to Sofort Banking in Germany