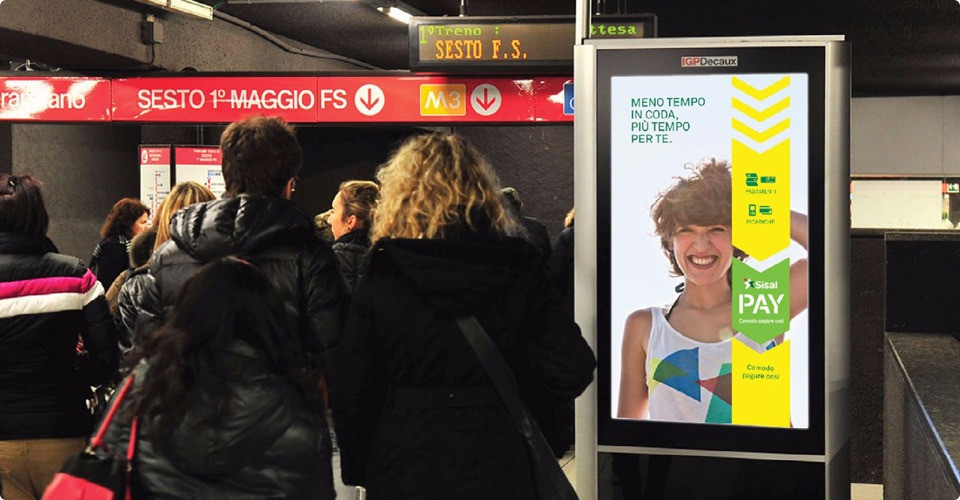 To increase your conversion rate, you must be mindful of payment solutions in countries you want to settle in: focus on our transalpine friends and on the payment solution SisalPay

SisalPay, the leading payment solution in Italy
Every e-tailer using HiPay payment solution can now offer their Italian customers to pay their online purchases by cash in one of SisalPay's 45,000 points of sales (bars, kiosques, tobacconists, bookshops…), available 7 days a week. With a €11.2 billion turnover, 14 million online shoppers and a growth rate of over 18% in 2013, Italian e-commerce is one of the fastest growing markets in Western Europe. Cash remains the preferred payment method in Italy for any type of commerce. HiPay now allows consumers to purchase online using the most familiar and most trusted payment method, digitalizing at the same time the press for merchants*.
SisalPay's advantages
SisalPay is the 1st cash payment method used in Italy via a payment reference system which suits e-tailers.
With SisalPay, e-tailers are paid right before the order is sent. This feature is unique on the market: it usually takes 1 month after delivery with regular cash payment solutions.
SisalPay is a user-friendly solution: customers do not need to open or use a bank account.
Customers simply receive their reference by email or directly on the website and go to a SisalPay point of sale to confirm their order by paying in cash. The SisalPay purchase reference is valid for 3 days and the maximum transaction amount is 999 euros.
SisalPay's key figures
More than 20 million customers
42,000 points of sale
31% of Italian cosmetic buyers and 24% of clothing buyers use the "cash & delivery" method to pay their online purchases