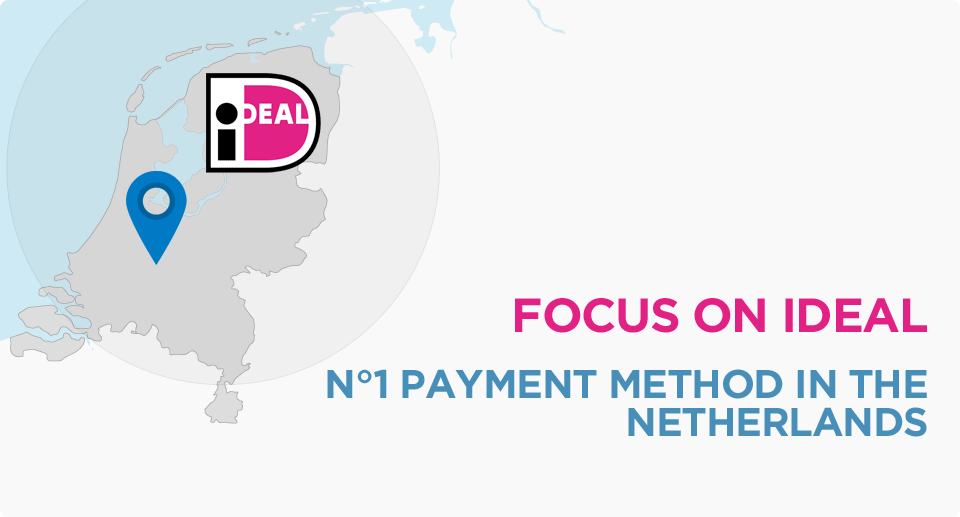 To increase your conversion rate, you must be aware of payment solutions in the country you want to expand your business into. Focus on the Netherlands and its 1st national payment solution, "iDEAL"!
The main characteristics of iDEAL are:
Real-time payment through accepted and trusted Internet banking that is already familiar to customers;
Real-time payment authorization by the customer and real-time confirmation to the Merchant by the Acquiring bank, followed by the irrevocable transfer of funds to the merchant;
Flexibility to make payments for many different purposes (charitable donations, telephone/e-mail orders).
Every customer who uses Internet banking with one of the Issuing banks that support iDEAL can pay with the iDEAL payment method.
iDEAL key figures:
58% of market share
74% of Dutch e-shoppers prefer this solution to any other payment methods
Over 40,000 e-commerce websites already offer iDEAL in the Netherlands
125 millions of transactions have been registered in 2013
To have more information on this solution, take a look at the dedicated website: https://www.ideal.nl/en/ or view the video (https://www.ideal.nl/en/payee/video/)