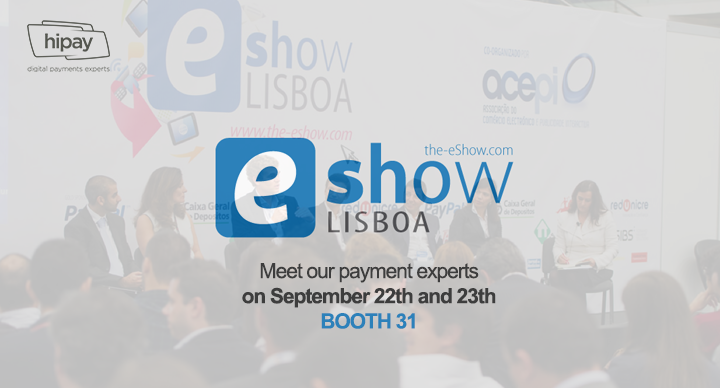 On September 22nd and 23rd, HiPay will be attending the eShow Lisbon trade fair, dedicated to e-commerce and e-marketing. 70 professionals will be present and more than 6,000 visitors are expected.
During this event, visitors will be able to take part in conferences and workshops to benefit from the expertise of e-commerce professionals. Logistic issues, online payment, social networks, big data, business intelligence, SEO/SEM… All these questions will be discussed, allowing visitors to keep abreast of the latest news from the e-commerce and e-marketing industry in Portugal.
What is the situation of e-commerce in this country? With almost 31% of the population buying online, the Portuguese e-commerce market is booming. Its revenues have increased by 13.3% to reach 2.9 million euros in 2014, which represents an average cart of €911 per e-shopper and per year.
And what about e-payment? Portuguese prefer the local solution Multibanco, leader on the online payment market in the country. After receiving a Multibanco voucher, e-shoppers have two payment options: either to go to a Multibanco ATM to complete their order or to confirm the fund transfer directly from their online bank account.
Want to know more about online consumption habits in Portugal? HiPay's payment experts are waiting for you stand 31 and look forward to seeing many of you!
Practical information
When? Tuesday, September 22nd, from 9 am to 7 pm, and Wednesday, September 23rd from 10 am to 7 pm
Where? Centro de Congressos de Lisboa, Portugal
*Source: European E-commerce light report, 2015