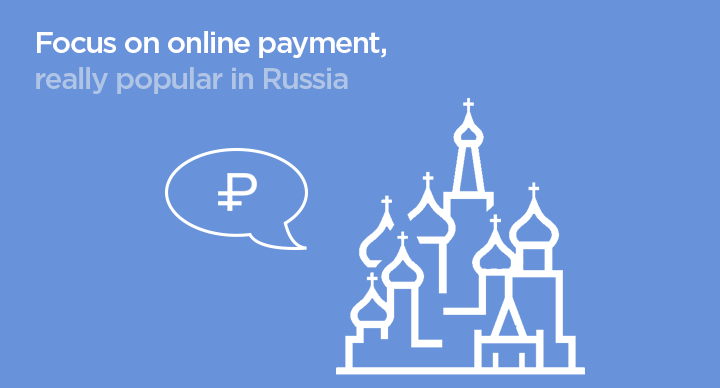 Today, Russia counts more than 80 million Internet users and 30 million of them are e-shoppers. E-commerce in this country is growing fast and reached a revenue of 18 billion euros at the end of 2014. Today, HiPay will take a look at the payment methods used in Russia. Several weeks ago, the TNS institute realized a survey for Yandex which gives an overview of Russians' payment habits.
In Russia, payment systems via automatic kiosks are the most popular among Internet users aged between 20 and 44. The bank card, for its part, arrives in second position, followed by bank transfers. We also notice that payment via text message are more and more popular because 50% of e-shoppers use it.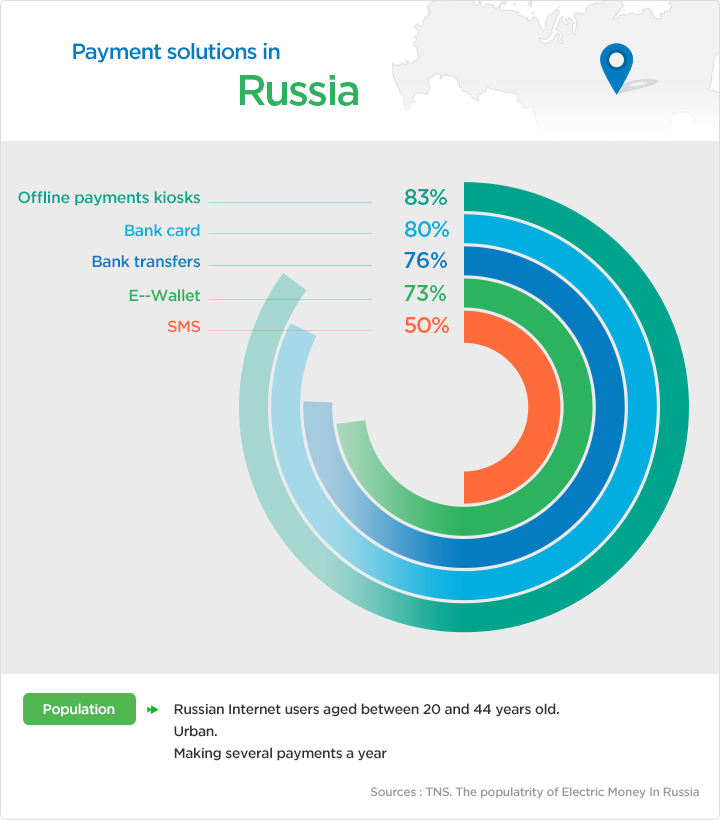 PC or mobile devices?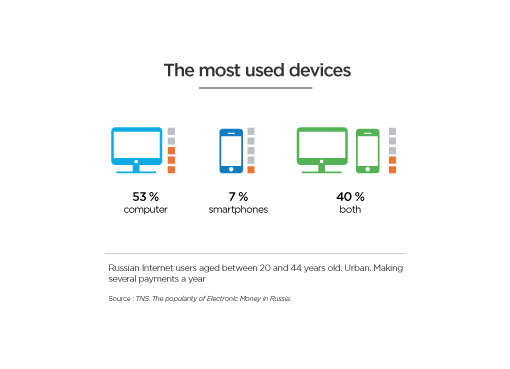 Smartphones' penetration in Russia is in real expansion but only represents 55% of the population for now. Therefore, 53% of Russians use their computer to make online purchases and 7% only use their smartphone. However, they are now 40% to use two devices. When it comes to frequency, 45% of Russians pay at least once a month online via their computer and 29% via their smartphone.
3 leading payment solutions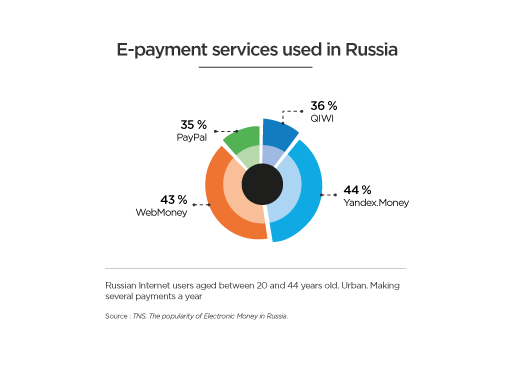 To pay for their online purchases, Internet users prefer payment solutions offering kiosk options and e-wallets. Yandex is the leader on this market, followed by WebMoney and Qiwi. PayPal, the American company, also knows a certain popularity because 35% of Russians use it.
*Source: Statistica 2015