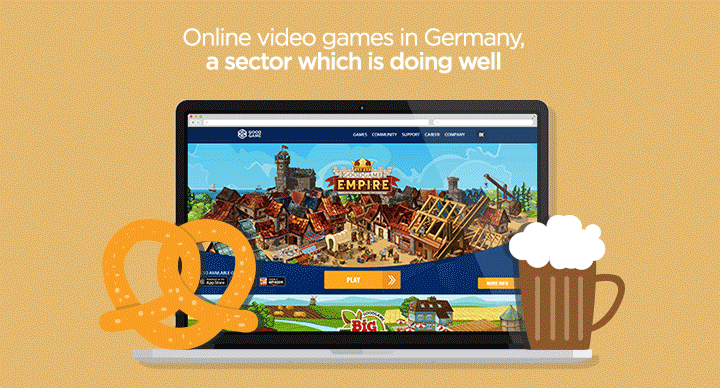 With Gamescom coming next week in Cologne (Germany), it is the occasion for HiPay to look at the promising sector of video games in this country.
Germany, one of the countries with the most players buying online
With 41.5 million players, i.e. more than one German out of two, Germany is the biggest European market in terms of players. In 2015, the industry's total profit should amount to 3.7 billion dollars, an increase of 2% compared to last year. It would allow the country to be in fifth position, just behind South Korea.
Despite dropping by one position in the world ranking, Germans would remain big consumers of video games: 23.1 million of German players would be willing to pay to play, which equals to a "buyer/player" ratio of 56%. Let's recall that Germany ranked first in 2014 with the same ratio.
But when you love something, you don't count the cost… As a proof, the average German player should spend around 158 dollars this year. Which is a little bit less than in 2014, yet in the higher end among his European neighbors. Americans remain unbeatable in this field with estimated spendings over 200 dollars on video games this year.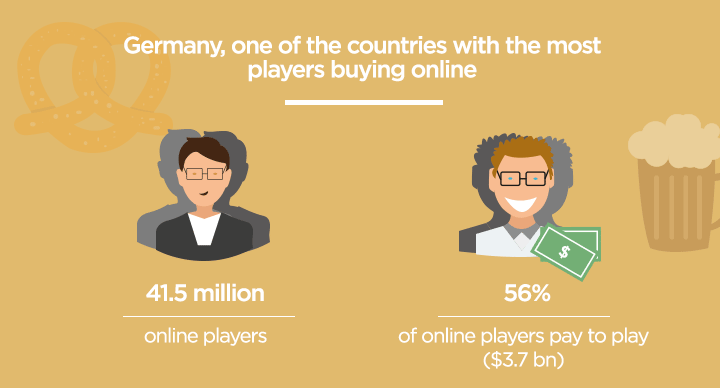 Varied playing behaviors
16.8% of German gamers play on four screens: computers, tablets, smartphones and TVs… Nevertheless, computer gaming remains really popular: according to recent surveys in this field, 92.7% of gamers are big fans of it. On the other hand, tablets are less used in comparison with the other devices (30.8%).
Innovative online game publishers and developers
The German video game industry still have bright days ahead with a growing market share, but also the emergence of "made in Germany" publishers and developers.
Numerous German publishers have comfortably established themselves in this worldwide industry: Goodgame Studios, InnoGames, Next Idea, FutureLab or Infernum. All are partners of HiPay and count hundreds of thousands of users as well as online games, like Dragon's Prophet, Forge of Empires or Goodgame Empire, available in several countries.
Based on the "free-to-play" system, these editors make money by charging for options offered on their free games, like a premium account or virtual goods sold on their online store. Thanks to this business model, they generate revenues to make e-commerce stakeholders go green with envy by multiplying small-amount transactions.
*Source: Newzoo Infography 2015