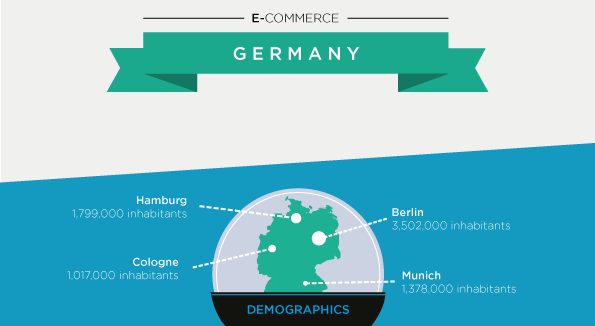 This infographic, realized by HiPay, gives you all the particularities of German e-commerce: market size, consumption and payment habits.
In Germany, 42% of the population – more than 36 million Germans – buy online. With an average cart of 1,351 euros and e-commerce sales revenues over 76,000 million euros, the country is in the second position of the European e-commerce ranking, just after the United Kingdom.
31% of Germans prefer bank transfers to pay their online purchases, 28% use invoice billing or cash on delivery. This is something you need to take in consideration if you want to expand your business in this country.
To discover all the key figures of this infographic, click here.