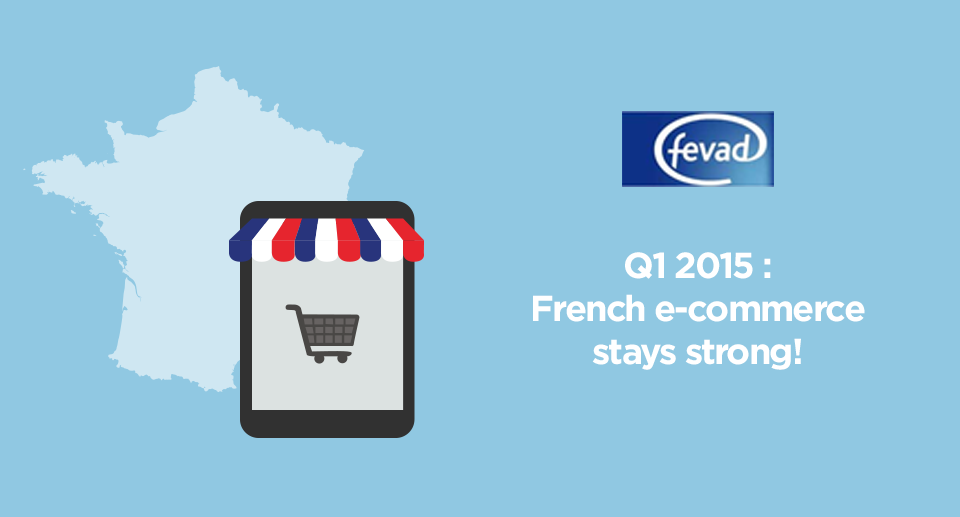 As a new Fevad member, HiPay takes a look at the first quarterly audience and e-commerce barometer published by the federation. This survey gives an overview of French e-commerce's evolution and e-shoppers' behavior.
In January and March, French e-commerce has seen an important 14% growth, which represents a revenue of €15.2 million. These good results show that the e-commerce market is still flourishing. In fact, Médiamétrie's observatory registers 34.7 million buyers, i.e. 3% more than in 2014. There are also 18% more transactions this semester, which represents a total of 193 million transactions. Paradoxically, the average cart amount is dropping (- €3) to €79.
As for e-tailers, there is a 14% increase in the number of websites, which now reaches 164,200 in France. It is also important to note that marketplaces are part of this big success. Figures for Q1 2015 confirm it, with a 66% progression of sales made on marketplaces in comparison with Q1 2014!
Thanks to the iCM indicator, we can see a 44% increase in sales made on mobile devices in 2015 compared to Q1 2014. Such results well reflect the increasing part of mobile use in French consumers' habits.