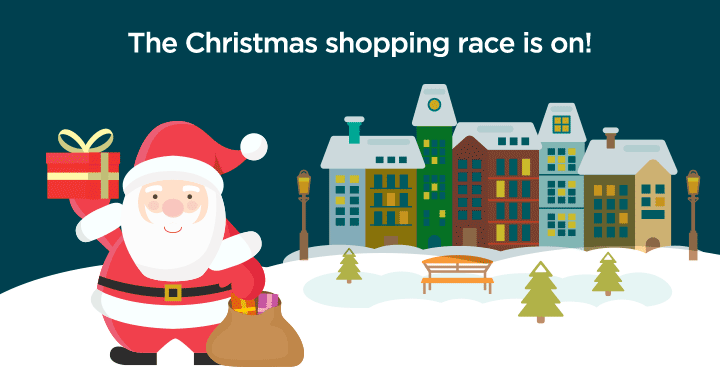 Like every year, November marks the beginning of the Christmas shopping frenzy. Clothing, IT equipment, home decoration… All sectors are concerned and, this year again, e-commerce will represent an increasing part of the purchases. HiPay offers you an analysis of this sales peak which should amount to at least 86 billion euros in eleven of the main European countries.

Forecasts for the 2015 Christmas period in France

On which day(s) should you focus your efforts?
According to a survey conducted by Adobe, each country should have its own purchase peaks. By chronological and decreasing order: the UK should register the first biggest peak of online transactions this year with 676 million euros planned during Black Friday on November 27th. Germany comes next with a purchase amount of 519 million euros on December 7th. France for its part will rank third with a purchase peak on the same day as Germany but for a transaction volume clearly inferior: 214 million euros.
Despite precise peaks in each country, online sales should gradually increase as of the end of October and definitely explode at the end of November, right after Black Friday and Cyber Monday. Please note that conversion rates should be multiplied by two! Purchases in December will be concentrated on weekends, especially on Sundays, during which a purchase average increase of 103% should be noticed!
How to be a successful e-tailer during the holiday season?
As Christmas 2015 should represent 20% of the European online purchases total amount for the year, e-tailers cannot miss out on this! HiPay gives you some tips to reach your 2015 sales record this Christmas:
Do not underestimate

this key period and be prepared: make sure that your product sheets meet your customers' expectations (with pictures that reflect reality, clear and complete descriptions…) and that your purchase funnel is impeccable (fast loading time, indications on additional fees, preferred payment methods…).

Focus your efforts on weekends

: as mentioned previously, the weekend is the best time to purchase. As for Black Friday, HiPay recommends to set

specific anti-fraud rules

(authorization for higher carts, for example).

Develop your multidevice purchase funnel

: to be at the leading edge of m-commerce, you need to offer a full responsive purchase flow (until the payment page!) if you want to minimize cart abandonments on your website.

Finally,

analyze your site's payment data

: understanding order failures will help you to improve your purchase flow and act on abandoned carts.