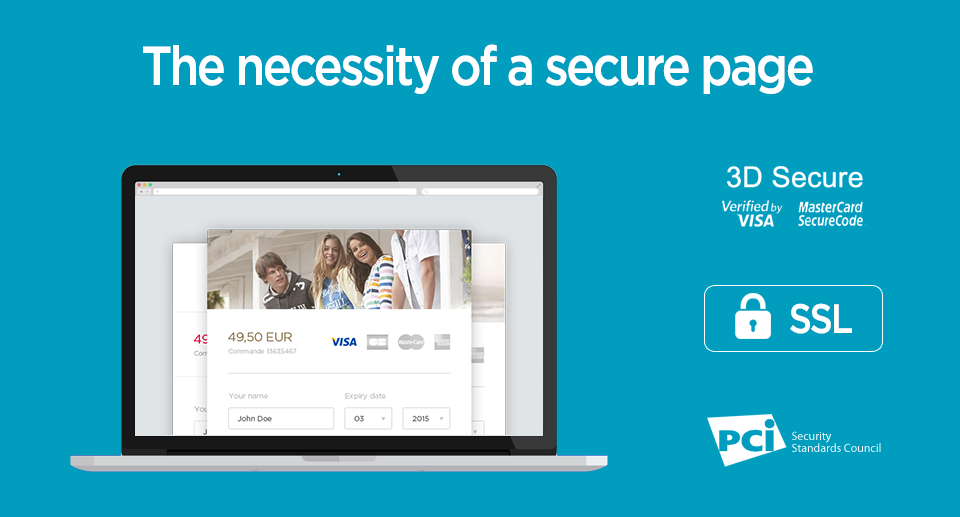 On e-commerce websites, payment is the completion point of a purchase. In this article, HiPay gives you some tips to optimize the conversion rate of your payment page by winning e-shoppers' trust. Reassured, Internet users are therefore more likely to finalize their purchases.
Doubts about security represent 22% of shopping basket abandonments*
While tools against fraud are getting more professional and more powerful, merchants now have the obligation to guarantee optimal security to their buyers. If it is necessary to secure your e-commerce website, it is also important to inform your buyers.
Implemented security tools have to be visible by Internet users
The security of online transactions implies to set up different protocols (PCI-DSS, 3D Secure, SSL…). To indicate to Internet users that they can process their purchases without any fear on your website, it is necessary to inform them by showcasing reassuring logos (lock, https…).
For example, the SSL protocol (Secure Sockets Layer) allows transmitted data confidentiality thanks to the use of encryption algorithms. Internet users, for their part, can easily recognize it because they are surfing on a webpage beginning by "https". It is important to note that this protocol is required by banking systems.
3D Secure is another program aimed at reinforcing online payment security. A complementary step is added to the payment flow: e-shoppers have to confirm their identity by giving personal data. This system is implemented in partnership with banks. According to the affiliation network, the trade name varies ("Verified by Visa", "MasterCard SecureCode" or "American Express Secure Key").

Finally, the PCI-DSS standard has been developed from an observation: data indicated on bank cards allow anyone to process transactions without actually having a card. To protect Internet users' data and limit fraud, the PCI-DSS protocol has enabled to set up control points. As soon as stakeholders capture, transport, store or process bank card data, they have to make sure that control points are active and are protecting buyers' data. The PCI-DSS standard is granted only after an audit allowing the verification of the reliability of these control points.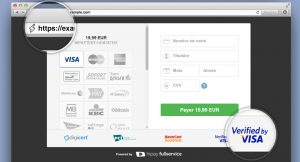 *Source: FEVAD