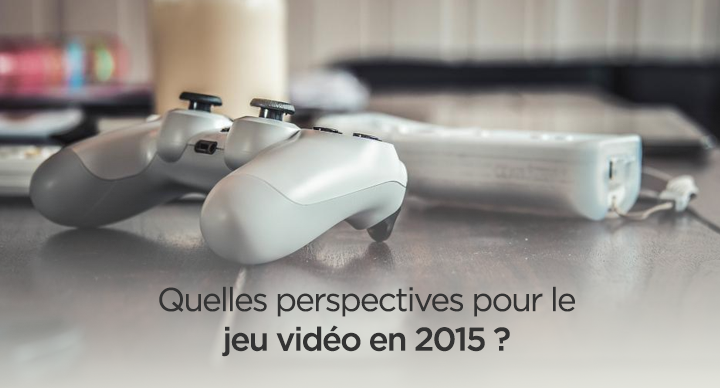 Last August 5th, the 7th edition of Gamescom, one of the major European events for gaming, took place in Cologne. 345,000 visitors, individuals and professionals alike, exchanged during five days on the perspectives of the video game industry for the coming years. Such a huge attendance was the occasion for HiPay to give you a quick overview of the situation and of future developments on this market in constant evolution.
The gaming market does not seem to be hit by the crisis and should experience a strong growth in 2015. Its revenues should near 91 billion dollars, representing an increase of 9% compared to last year. At this pace, these revenues should amount to 107 billion dollars in 2017.
4 screens are sharing the market
This year again, the computer comes first with sales of video games on PC worth 33.7 billion dollars, i.e. 37% of total revenues. "Entertainment" screens (TV, console and virtual reality) reach, for their part, 27%. The development of "personal" screens (smartphones, connected devices such as watches…) is obvious as they represent 23% of the revenues today. With a 21% growth in one year, it is the most noticeable increase.Finally, "floating" screens complete the picture and reach 13%.
The case of virtual reality
Virtual reality and connected watches are not considered yet as the "fifth screen". Their technology is still too recent to have relevant figures. Moreover, in the future, they should not require any screen as they are to be an integral part of their user's daily life. For now, virtual reality's revenues are not really significant.
A Global Games Market
Newzoo recently published a report on the Global Games Market. China and the US reach top position, with respective games revenues worth 23.8 and 22.2 billion dollars. China's growth, up 23%, is the highest, while the US market only increased about 3%. Europe, the Middle East and Africa represent 22% of the global market, and China accounts for 47%! Latin America is not really active in the field of video games with only 4% of the market.
*Source: "Game sales to reach $ 113 bn in 2018″