A lot of e-tailers are still using Magento 1 ecommerce platform. However, if this version is still working at the moment, it will come to an end by June 2020. At this time, Magento 1 will quickly become outdated and will be complicated to maintain.
In this blogpost, we will take stock of the situation and of the risks incurred to keep your e-commerce website on Magento 1. We will also make a list of the benefits to migrate from the first version to the second.
---
1. Magento 1… The end is coming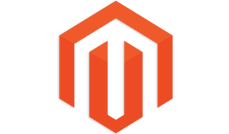 Only a few weeks left. The end date for version 1 of Magento's technical support is planned for June 2020. It's time for you to start thinking about the migration of your website, if you haven't done it yet.
It doesn't mean that all e-commerce websites on this version will be deleted, but starting from June 2020, it will be more difficult and costly to upgrade your site and keep it safe from vulnerabilities or potential hacker attacks.


2. WHAT ARE THE RISKS FOR Magento 1 SITES?
In June 2020, the e-commerce websites working on the first version of Magento will incur some risks :
No update or security patch : (i.e. bugs fixes, regressions, etc.): you expose yourself to a high risk of hacking of sensitive data on your site, such as capturing your customers' payment details
No further development on the platform (upgrade): Remaining on Magento 1 means that you will no longer receive updates and support. In addition, HiPay won't be able to support you on this version in the future
No more new functionalities: you will have to take care of the new developments yourself to have access to new functionalities. Most of the compatible Magento 1 add-ons won't be maintained by the extension editors, including our HiPay module for Magento 1
All of these factors might have significant impacts on the global performance of your e-commerce website, and therefore on your business.
Start thinking about it now : your migration will be the opportunity to invest in a new e-commerce platform combining modern architecture and advanced functionalities.This solution will surely drive new sales.


3. SO, WHAT ARE THE BUSINESS OPPORTUNITIES ON Magento 2?
Officially launched in November 2015, Magento 2 is more than just an updated version of Magento 1. The architecture has been redesigned, the user and merchants experience rethought and the performance and the security enforced.
Everything has been conceived to delight the most challenging e-tailers.
Magento 2 offers new functionalities and add-ons :
An intuitive and more user-friendly administration interface
New powerful functionalities on the multi-shops or B2B topics
A great capacity to onboard e-commerce websites with a very large range of products, supporting big ramp-ups
A fully responsive solution (front and back office)
Greater ability to interface with third-party extensions
Significant developments to improve the payment experience
** Towards easier payment **

Find out about all payment innovations:

- The buying process is faster: reduced from 5 to only 3 steps
- The integration of a "guest" account for non-registered customers
- Simplified registration after the purchase process

4. THE HiPay PAYMENT MODULE FOR Magento 2
As we want to offer the best payment services to you, we have launched the HiPay payment module for Magento 2. This module adds more payment functionalities to the Magento 2 platform and allows you to go faster with your development on new markets.
You benefit from a ready-to-use payment solution, with an easy set-up via via Magento back office and that giving you access to a wide range of services to optimize the payment experience on your websites. Please note that this module can be used for all Magento 2 versions (2.1, 2.2 et 2.3).
Among the new functionalities, you will find :
The most popular local and international payment methods
Centralized management of all transactions directly from its back office (captured, canceled, refund)
A highly secure solution (3DS, PSD2, PCI-DSS compliant)
A fraud management system
A rang of payment methods (payment split in X times, one-click etc.)
A comprehensive reporting tool (reports and analytics conversion data)
And of course, our Technical Support team will be on hand to help you implement this module.
To ensure a bright future for your business, now is the time to migrate to Magento 2! Adding the HiPay module to guarantee your success and increase your sales. Improving your payment experience thanks to HiPay solution is the best lever to grow your business !
Find out more about the HiPay - Magento 2 module at our developer center.
Please fill free to reach out to one of our experts if needed.