The year 2020 has been devoted to the digitalization of companies and distributors in particular. As a practical consequence of the health crisis, retailers have had to accelerate their digital transformation and surround themselves with innovative partners. The latest LSA/HiPay study tells us that changes in behavior brought about by lockdowns have permanently changed consumption habits.
In Europe, the DSP2 pushes mobile front and center and makes it an integral part of the conversion.
Always with a view of maximizing checkout page conversion, dynamic routing appears to be an element that's increasingly appreciated by merchants.
The rise of payment technology companies is finally being confirmed. Their agility and the innovations they bring are transforming the market to the detriment of traditional players.


Find out the 5 trends of 2021 :
3. Conversion rates in the era of PSD2
5. Bank and Payment Service Provider: a paradigm shift is confirmed
---
Unified Commerce
Unified Commerce is not a new trend. In fact, one would think it's now an indispensable part of retail strategy. However, 2020's health crisis has shown us that a number of distributors have not yet put functionalities in place which allow their customers to navigate without friction between the various channels. The epidemic and its resulting lockdowns have led to an acceleration of innovation and digitalization. 68% of retailiers say that putting an omni-channel strategy in place is a priority in the next 24 months - and 43% of those within the very short term (within the next 12 months).
Classic multi-channel routes such as click-and-collect, drive or e-booking have been deployed as a matter of urgency. The agility of payment service providers and other players in the ecosystem have enabled retailers to adapt to the situation and the new uses it has necessitated. "We had to find quick solutions to support our customers. Helping them protect their revenues despite the crisis has become a recurring theme at HiPay," stated Grégoire Bourdin, CEO of HiPay. Some pathways stood out and were particularly appreciated by the French: web-to-store pathways, especially Click and Collect (+55%) and Drive (+71%). The LSA/HiPay study from the summer of 2020 confirms that these pathways are now part of French consumer habits.


EASE OF PAYMENT

In 2021, retailers will need to further diversify the payment methods they offer to their customers. Two payment methods are receiving particular attention.
Split payments, which allow you to pay for your purchases in several installments, is becoming more popular. The purchase experience is simplified compared to traditional credit. The end customer can pay for purchases with a split payment solution using only a bank card and an ID. This presents various advantages for merchants: increasing conversion rates and encouraging more purchases.
"Buy Now, Pay Later": this solution allows users to defer payment of their purchases. FinExtra, a media company dedicated to fintechs, reveals that deferred payment is undergoing a rapid evolution, increasing by 56% between 2019 and 2020. Thanks to this solution, retailers have a lever for reinvigorating their sales at the end of the month, for example by allowing payment deferral until receipt of a customer's paycheck.



CONVERSION RATES IN THE ERA OF PSD2

In addition to the technical works in progress that the PSD2 has entailed, its official implementation is likely to have an impact on the conversion rates of e-merchants.

"Soft declines" (the rejection by the card issuer of a transaction that does not comply with the PSD2) having been introduced in 2020 and gradually gaining momentum, e-merchants must prepare themselves and challenge their payment service provider on the support they offer. For Grégoire Bourdin: "If merchants haven't upgraded their systems, they should at least have a "retry" solution in place in 2021 in order to avoid seeing conversions fall as a result of rejections."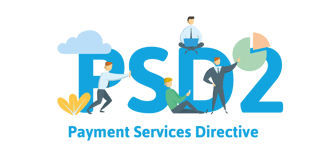 Mobile phones will also become a central issue of the conversion in 2021. Indeed, strong authentication is done in the vast majority of cases via the consumer's smartphone. Merchants will therefore need to equip themselves to meet the challenges of integrating mobile phones into the purchase process.
DYNAMIC ROUTINE

Merchants are offering more and more payment methods to adapt to the specific uses of consumers. Options for payment methods are becoming more complex, sometimes to the detriment of success rates. Additionally, a number of players define the path taken by a transaction: banks, PSPs, processors and networks which may experience individual service interruptions.
In this context, solutions for securing flows, also known as Smart Routing, are emerging. The principle is straightforward: having several routes for the same type of transactions in order to choose the most efficient route in real time. This new solution promises to increase the overall conversion rate for merchants by ensuring the use of the best available route.



BANK AND PAYMENT SERVICE PROVIDER: A PARADIGM SHIFT IS CONFIRMED

The European Commission's regulation of the payment sector (DSP1 & DSP2) has facilitated the opening of the market to fintechs. The innovation and agility of these new players, serving merchants and consumers, is now well-established and determines the methods that are offered.
Traditional players still have the lion's share of the payment market in the EU, especially in France. However, the creation of payment trends and usage leadership has become the prerogative of fintechs, which are more attentive to the needs of merchants and their customers.
These players are also more specialized and focus more on resolving certain hot topics that are sometimes considered secondary by traditional players but which bring true added value to specific customer segments. This is the case, for example, for payments in several installments with companies like Alma or Pledg, or for telephone payments with the fintechs Voxpay and Paytweak.
As a result, retailers benefit from new and creative solutions for improving the payment experience and use payment as a conversion lever in its own right.

Grégoire Bourdin, CEO of HiPay, adds, "Today, retailers are naturally turning more and more to electronic payment processors rather than to their banks. In addition to value creation on transactions by PSPs, we at HiPay take special care to support our clients in their quest for growth."