The solution for improving your conversion rate, increasing the amount in shopping baskets and achieving a more satisfactory user experience!
What is Mix Payment?
Mix Payment allows e-commerce sellers to offer the use of various payment methods for the same purchase. A combination of several payment methods provides additional leverage to improve the purchasing experience.
Offering Mix Payment on an e-commerce site increases conversion rates and often the amount in the shopping basket. Many payment methods can be used and combined, such as different bank cards, for example.
A solution to increase the conversion rate and improve the user experience
1. Improve your conversion rate
The combination of payment methods is a driver for increasing the conversion rate. Users who wish to pay with a gift voucher will no longer abandon their shopping basket if the value of the voucher is less than the amount of their purchase. From now on they will be able to complete the payment using another payment method.
2. Increase the average value of your customers' shopping basket
Having the option of using several payment methods for the same purchase gives the user recourse to different resources. This improvement in the payment experience increases the value of the average shopping basket.
3. Enrich the user experience
Thanks to Mix Payment, the user's experience on the payment page is improved. In addition to the numerous payment methods that the e-commerce seller can activate on its payment page, it can now also offer a combination of these methods.
WHY SET UP MIX PAYMENT?
Payment with gift vouchers and Ticket Restaurant®
With Mix Payment, you can now accept new payment methods such as gift vouchers and meal tickets. If the amount of the shopping basket is greater than the balance remaining on the gift voucher or meal ticket, the payment can be supplemented.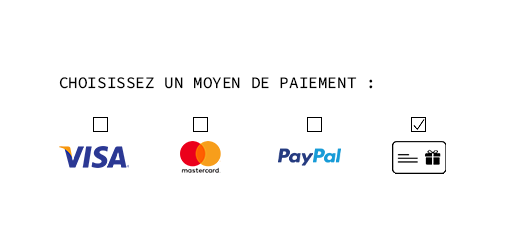 Possibility of combining several gift vouchers
The solution we have developed authorises up to ten gift vouchers for one payment. Being able to pay for a purchase using several gift vouchers increases the conversion rate as well as the amount of the shopping basket.
Creation of numerous purchasing scenarios
In order to ensure a maximum conversion rate and a quality user experience, our experts help you to create several purchasing scenarios. For example: I make a purchase of €120. The amount of my gift voucher is €100. The payment page directly suggests that I complete my payment using PayPal or a bank card.