Customer service is a real driver of loyalty for online stores. Suggestions based on order history, customer recognition across channels, and cross-channel refunds are all services you can offer your customers to improve their shopping experience. HiPay can help you deploy these features.
Payment, a central element of great customer service
Online stores' return policies are very important: 67% of customers check return policies before making a purchase. (Source: JDN)
Beyond the logistical aspect of returns, issuing refunds is crucial. There are many factors to consider:
The amount of the refund: Will you refund the entire order, or just part?

The refund method: Will you offer a voucher or bank transfer, or re-credit the amount to the card used for the purchase?

The turnaround: Can you provide it quickly, within 24 to 48 hours, or just prior to the legal limit of 14 days?

The buyer's location: What do you do if your Internet
The Kooples chose HiPay as its payment service provider to simplify refunds on its website and improve customer satisfaction.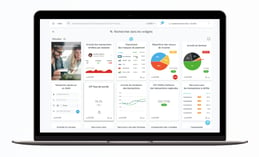 "We asked ourselves how we could simplify payment and refund processing. How could the payment process be streamlined for our international customers?" says Nam Tran, Global Head of Client Experience.
In addition to deploying our payment solutions and our anti-fraud tool, HiPay Sentinel, The Kooples uses our dashboard, which allows its team members to view orders, manage refunds and access customer order history.

Besides the time saved every day on refund management, a survey presented to The Kooples customers after the payment pages now shows a customer satisfaction rate of 82% for "ease of payment" (Net Promoter Score survey).
HiPay CONSOLE, the back office solution that improves payment management and customer satisfaction
HiPay Console lets you put your customers back at the heart of your strategy.
Our payment management platform was developed to meet the needs of all your teams. For example, they can modify the widgets themselves to make the software their own.
To issue a refund, just find the transaction, select the amount and add the reason for the refund! Simplicity and speed for your teams means trust and satisfaction from your customers.
Optimize use of our back office solution for your company:
Every business has its own needs in terms of which data to display and its readability. That's why we offer a variety of widgets to customize your dashboard. You can change the size, the column order and much more! In order to maximize the user experience, the interface stores each user's preferences, saving time and increasing productivity.
A secure anti-fraud system:
Our dedicated anti-fraud tool is available as part of our back office solution. You can view the percentages of accepted, disputed and rejected transactions at a glance. One of our clients, L'Exception, says: "We ended up significantly reducing the risk of fraud, and HiPay was able to make fraud a non-issue. Today I can say that by using HiPay's anti-fraud module, the risk has been reduced to almost zero."
Doing business internationally shouldn't be a source of problems. That's why our user interface is available in several languages and adapts the currency to the country in question.
Régis Pennel, founder of L'Exception, says, "L'Exception was looking for a model based on a simple, easy to integrate payment system. HiPay offered that advantage, and what's more, all transactions now interface with our back office."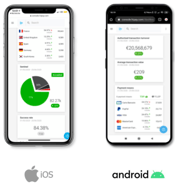 In some European countries, return rates in the textile sector can reach up to 50%, so the customer service department has to be equipped to handle them.