Covid-19 is a particularly stressful situation for e-merchants. What this time and lockdowns have taught us, however, is that it's essential to know how to pivot.

In this article, we'll share our advice for adapting your business during the Covid-19 pandemic. You'll also see how SantéDiscount responded to heavy demands for its e-commerce business during the first lockdown.

Finally, we'll see how your payment provider should be supporting you during this difficult period.

E-commerce is booming
France experienced record growth in e-commerce in March 2020, with an 88.7% increased penetration rate (source: Comarketing).
According to a Contentsquare survey comparing the conversion rate, number of transactions, number of visits, and duration of sessions, overall website traffic in France increased by 13% between the week of February 16, 2020 and the week of March 23, 2020.
It is important to bounce back during this crisis period to take advantage of increased traffic and higher e-commerce sales. At a time when physical stores can close at any time, it is essential to make your e-shop your central sales channel, while adapting to the buying channels your customers expect.
E-commerce transactions are on the rise worldwide. Among the sectors reaping the greatest benefits from these trends are health/pharmaceuticals/drugstores (+17%) and marketplaces (+15%). (Source: Contentsquare).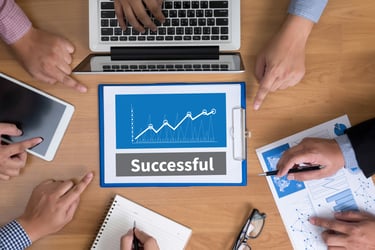 SantéDiscount case study
SantéDiscount has specialized in online drugstores for 10 years. It distributes major pharmaceutical and drugstore brands, such as La Roche Posay, Bioderma, and Avène.
SantéDiscount has more than 50,000 products, 1,500 laboratories, and a close-knit team of 200 employees.

Typically, e-commerce accounts for only 5% of sales for pharmacies, but business is booming during the pandemic. The payment service provider's role is to help encourage customers to continue through the payment process (saved data, one-click checkout, etc.). If this step fails, the transaction is lost.

For Loïc Lagarde, CEO of SantéDiscount, managing inventory and ensuring that the e-commerce site could handle a sharp increase in traffic were crucial issues during Covid-19. The company had to adapt its supply chain during the first lockdown to meet the strong demand for products despite a drop in resources (fewer employees, product shortages, etc.). The online retailer was able to offer the right products very quickly, all while communicating with its customers.

Loïc Lagarde also emphasizes the importance of having an agile PSP, capable of supporting multiple acquisition channels and performing back-up rerouting to prevent failed transactions if infrastructures become overloaded. HiPay was able to meet these expectations, allowing SantéDiscount to focus exclusively on its business.

SantéDiscount experienced a strong increase in traffic (+35%) over the period, compared to forecasts. In order to retain these new customers, HiPay's data analysis tools helped the company understand the behavior of these customers and offer tailored loyalty incentives.

When it comes to fraud, the HiPay Sentinel module has proven successful, which has not gone unnoticed by the CEO. Some products (like hand sanitizer during the pandemic) naturally attract more fraud, and using this tool has helped protect some shopping carts by changing the settings.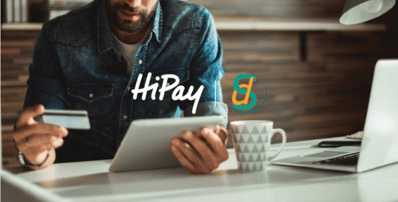 The payment partner's role
Our role as a PSP is to support you in your business by authorizing, verifying, and facilitating payments while simplifying the shopping experience for consumers.

Our tools go beyond payment and give you a 360° view of your customers' behavior.

With the help of our solutions and the implementation of omnichannel buying options, you can optimize your users' experience and increase sales. Our comprehensive solution includes:


A simplified platform for an optimal user experience.
Lots of adaptable and customizable payment methods (payment in X installments, etc.).
Maximum security (DSP2 compliance, etc.).
Tools for a streamlined shopping experience, including online, in-store, mobile, and remote payments.
An integrated business intelligence solution.
Choosing HiPay means opting for an all-in-one interface for all your transactions, as well as personalized service.
Contact us!