Although the last step in the buying journey, payment is a key component of your development strategy. Your payment partner must be able to assist you and work with your existing ecosystem.
Whether you are working with e-commerce, DS, brick-and-mortar shops, or all of these channels, payment must be at the forefront of your planning. Indeed, this is one of the most sensitive steps in the buying journey for every channel. For example, according to an Econsultancy study, the average conversion rate of payment pages on the web is only 32%. In the same way, a product being out of stock at a store or an overly long wait at the checkout line can jeopardize a purchase.
What is the role of the PSP (Payment Service Provider)? What is the best way to choose your partners ?
E-commerce
Web agencies
CMS
Marketplaces
Unified Commerce
Order and Store Management
Electronic Banking in stores
DS
Web partners
Agencies
E-commerce sites are constantly under development. Whether you are creating, redesigning or migrating a CMS (Content Management System), you need to surround yourself with experts who can help you with your planning and then implement your project. Companies such as SYNOLIA, DATASOLUTION, SMILE, and KALIOP provide advice and guidance throughout the process.
During the technical deployment of your project, the agency assisting you will need to synchronize with others, most especially your (future) PSP.
When choosing your partners, make sure they will communicate with each other.
At HiPay, we maintain relationships with agencies recognized for their expertise and professionalism. This ensures smooth, and therefore simplified, management.
By combining our expertise, we are also able to offer you new ways to increase your revenue.
CMS
At the same time, it is essential to choose the CMS platform that will assist you with your project: Shopify, Prestashop, Salesforce Commerce Cloud , Magento are possible choices, and there are also Mirakl, Izberg, Wizaplace, and Origami if we are talking about Marketplaces.
Price, features and opportunities for development are three of the main criteria for making your decision. However, another aspect to consider, and one of the most important, is the compatibility of your other providers with your CMS.
At HiPay, we have developed connectors to the best known CMS's so you can benefit from our innovative, international payment solutions, quickly and easily.
We also work closely with these different CMS solutions so you can benefit from all their innovations, regardless of whether we are talking about e-commerce or Unified Commerce.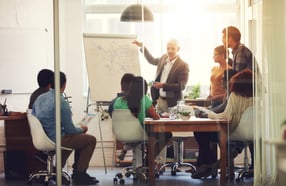 Marketplaces
You will also be faced with these choices with marketplaces (editor's note: Web agencies and CMS).
It is important to note, however, that the choice of PSP is even more important to you. With a more complex business model, you need to manage collections, your compliance and that of the vendors you use, payments to your third-party vendors, financial reconciliation, and more.
In addition to supporting you with your development strategy (internationalization, unified commerce, etc.), our HiPay payment platform allows you to easily manage the more regulatory and technical aspects of your Marketplace. Even better – Our expert fraud and compliance teams are at your disposal throughout our collaboration.
Unified Commerce
Covid-19 has accelerated the digitization of points of sale. Unified commerce, which has been an underlying trend in recent years, has become essential for the survival of brick and mortar stores.
Gone are organizations siloed by sales channel, where each channel is operated separately and websites and stores share this cannibalization of networks.
Sales channels must complement one another more than ever before. Merchants need to offer fast, flexible purchasing processes, where consumers can switch smoothly between channels, for a seamless shopping experience.
Deploying a Unified Commerce solution is important, but it can't be done any old way.
Order and Store Management solutions
You will need to surround yourself with Order Management System and Store Management System solutions such as Proximis, OneStock, Octipas or even SoCloz.
Here again, your choice of PSP is crucial. Even if you have all the components you need for Unified Commerce, your project will be blocked if you don't have a suitable payment solution.
Your partners for your Unified Commerce deployment solution must share your vision of the future of retail and change management. This partnership will allow you to use levers that are relevant and consistent with the expectations of your consumers, which will thereby generate more revenue.
Suppliers in-store electronic payment equipment
When working with Unified Commerce and one (or more) physical stores, multiple solutions need to be interconnected. This provides a complete shopping experience for end consumers.
Cash register software, EPT suppliers, EPT maintainers, applications, technical service providers, buyers, etc.
The goal of an omni-channel strategy in an organization is to move towards having all sales channels in one, while still being able to navigate between various tools, such as PIM, CRM, and BI, without friction.
For a long time, the banking system has been the payment provider favored by most merchants.
Consumers' purchasing habits and expectations are becoming increasingly complex. Meeting them requires collaboration with an agile payment service provider that is constantly listening to the market. A PSP such as HiPay uses its tools to add value, in particular, a platform that is fully integrated with the existing (merchant side) ecosystem. We naturally adapt to the architecture of your current partners by relying on recognized market solutions :
your EPT(Ingenico, Verifone)
your payment terminal maintenance support solution (Avem, Neosystems, JDC)
your banking purchaser (BNP, LCL, Crédit du Nord)
your cash register software (Cegid)
Tools for Distance Selling
Distance selling (DS) is an increasingly important channel in the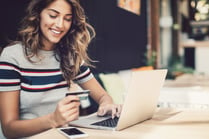 current environment. DS provides you with another route for the buying journey as part of a unified commerce strategy. So for merchants without an e-commerce site, DS is an easy-to-deploy solution and a first step towards online sales.
You will need to rely on the expertise of a remote payment partner, such as Voxpay or Paytweak to implement this solution. Combined with our solutions, you will be able to respond to certain COVID-19 related issues.
Indeed, HiPay allows Distance Sellers to generate and send payment links using the channel they select.
By deploying distance selling, you will be able to allow your customers to pay via SMS, email or telephone.
At HiPay we understand that you have a large, complex ecosystem. Your various service providers must be able to work together and interface on a technical level to meet your current and future needs.
This is the KEY prerequisite to allow you to easily meet consumer needs, maintain a stable architecture, and create synergies within this ecosystem.
Contact us for more information!